About Valas Furniture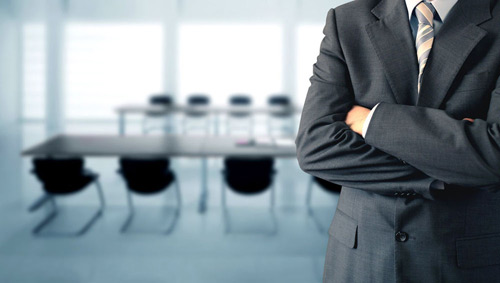 Valas furniture is an office chairs manufacturer in Ahmedabad that has been gaining prominence in the recent years. With many professionals working at the company that has been opened for a few years now, it turned out to be the best office chairs supplier in Ahmedabad. Being one of the leading manufacturers in India, it has done a specialization in providing comfortable and sophisticated chairs suitable for all type of office needs. The whole motive of our company is to produce a wide domain of office furniture meeting the standards of people with globalized quality that would enhance the interior design of the modern offices. Working with unique professionals, the company previously produced pieces that turned out to be classics in industrial design.

Our company has been collaborating with designers of international standard on time to time to exchange ideas, technology between us. The extracted information is incorporated in the manufacturing process to enhance and the quality and quantity of the office furniture. Today, in addition to our new designs and classic pieces; we are recognized as an innovator for interior furnishings like Ergonomic Office Chairs in Ahmedabad, Premium Office Chairs in Ahmedabad, Revolving Chairs in Ahmedabad, Office Executive Chairs in Ahmedabad, Computer Office Chairs in Ahmedabad, Leather Office Chairs in Ahmedabad, Mesh Office Chairs in Ahmedabad, Visitor Office Chairs in Ahmedabad, Conference Room Chairs in Ahmedabad, Waiting Room Chairs in Ahmedabad, Training Room Chairs in Ahmedabad, Fabric Office Chairs in Ahmedabad ,Cafeteria Chairs in Ahmedabad, Office Sofas in Ahmedabad, Bar Sofas in Ahmedabad and, Bar Chairs in Ahmedabad. We also provide solutions for office environment with right type of furniture, fittable.

We operate through our company office and online. Both of these work together to build and design a better world for you by creating an ambient workplace. When you're working at office, all you crave is for comfort and aesthetic acuity that would keep you safe, secure and free. Valas furniture is that office sofa manufacturer in Ahmedabad that would enable you to sit in your sofa for hours. It places importance on the collective approach, environment, design and well-being of employees that work in the office. As a result, innovative ways are produced to improve the organization's performance and this exactly is why they come to us which has become our hallmark.

Our furniture is of award-winning standards that they are not rigid or constrained which makes as stand at the top of the list of chair manufacturers in Ahmedabad. We are available online that we would distribute the furniture through dealers across Ahmedabad whether your structure is a corporate office, a studio office, an informal office or a formal building. We maintain friendly relationships with you whether you're an employee, customer, shareholder, member or owner of your organization.

Driven by the idea of Innovation & Design, we offer solutions for Workstations, Cabin Furniture, Benching, Full Height Partitions, Discussion Tables, Conference Tables, Task Seating, Educational Furniture, Board Room Seating, Breakout Zone Tables, Multipurpose Seating and Chairs. We are so significant in manufacturing executive seating that we got the tag name of one of the best Executive Chair manufacturers in Ahmedabad. Our constant endeavor is to serve our clients with innovative and appropriate solutions. We have been in forefront of analyzing, conceptualizing, reasoning, designing and offering products that would make transform an office into an architecture space with visual acuity and Indian tinge. We have set a path in breaking trends by creating tie-ups with product designers to elevate the furniture design. Our services are so versatile that one can also buy bar stools online in Ahmedabad and get them delivered to their office within a limited time period.